Norfolk Honey - getting started.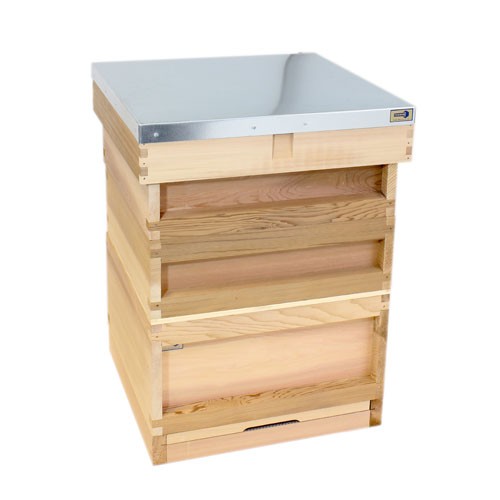 Buy your hive, have it delivered to us, we will make it up for you and add the bees to your new hive.
This is a service we first started for the 2014 beekeeping season. It could well suit a beginner.
You can buy new hives made up ready to have bees installed - so you can buy it made up and have it sent to us and we will simply set it up with the bees for you. Or you buy your new hive in the flat from a hive manufacturer of your choice and we will make it up for you and put bees in it.

For example: Thornes probably do one of the best start-up packages on the market today - see http://www.thorne.co.uk/hives-and-bees/build-your-own-hive/national-hive-flat-complete OR you could choose a Caddon Hive. There are also often hives for sale on ebay both old and new. chasehives.co.uk are another company you could consider.

No matter who you buy from if you buy a flat hive and have it delivered to us. We will make it up here in Norwich for you - cost of construction £60

We will then populate your new hive with bees - cost of bees - please email for current prices. That way you can pick up a brand new hive from us with bees in it at the very start of the season next year. (first week May)

There are many suppliers of suits, smokers, hive tools etc. Including several offering low cost options on ebay.co.uk. So we not are adding these to our offer. However, if you want to buy them at the same time as your hive and have them delivered to us we can keep them for you until you pick up your hive with bees in it.

Contact me for further details.