Norfolk Honey - cedar 'National' beehives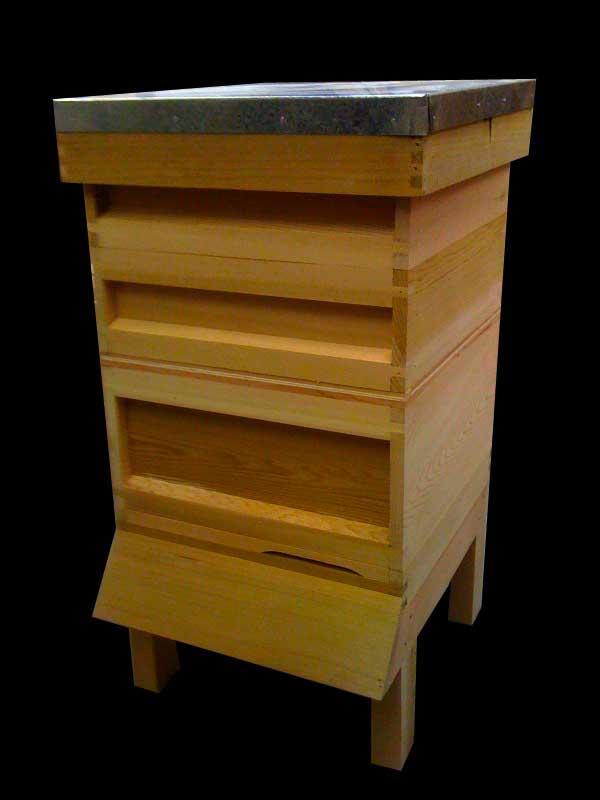 Canadian western red cedar* National Beehives made up and delivered to your door.
Our quality "Red Cedar British National Hives" are made from first grade, tight grain western red cedar. Unlike our budget cedar hives that are made from a local, lower grade of timber.
These hives are made in accordance with the british standards guide for beehives.

Due to the nature of the materials used (western red cedar) it does not need to be treated with any preservatives, this is because it contains natural biocides and oils. Over time the colour of the timber will turn grey, this is preventable if you wish to retain a new look by coating with a outdoor preservative such as "Cuprinol Clear" or an Oil of your choice.

Complete hive (made up):
A base with open mesh floor and Varroa inspection tray
Brood box with metal runners
Two supers with castellated runners
One crown board
One roof
One Eke - for easy winter fondant feeding. (The Eke plus a super will make a temporary brood box).
One hive stand
£265 including postage
This package does not include made up frames

Note: Photo does not show the Eke. If you would like this hive without the Eke or stand or have your own specification please email me
* Canadian western red cedar sourced from FSC certified suppliers.